Contact Us or Request your FREE Estimate Now!
We are here for you! Please contact us by phone, email, or by completing the detailed form below with questions, comments, or to request your FREE estimate. A member of our team will respond promptly!
* Required fields. We value your privacy and do not sell or share your information.
Just Windows Window Cleaning
P.O. Box 31367
Des Peres, MO 63131
p. 314.574.5878
e. Bret@JustWindowsCleaning.com
Just Windows Service Area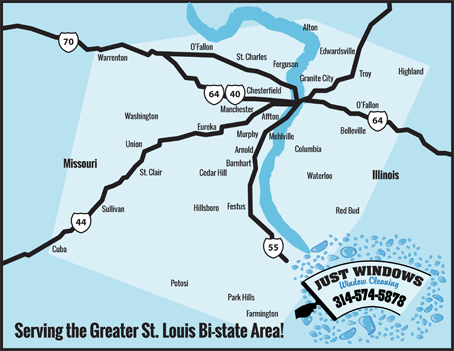 - CLICK TO ENLARGE MAP -