Just Windows Commercial Window Cleaning in St. Louis
For nearly 20 years Just Windows Window Cleaning has consistently raised the bar on expertise and attention to detail when it comes to keeping your business, and/or your storefront glistening in the sun and inviting to your patrons.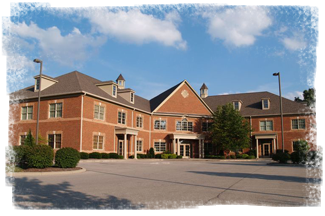 You'll see our hybrid window cleaning vehicles out front of the finest stores and your favorite fast food restaurants cleaning windows throughout the Missouri and Illinois bi-state area. Why? Because Just Windows is the trusted name for professional commercial window cleaning in the greater St. Louis region.
Just Windows Window Cleaning Crews are uniformed, trained, friendly and professional. And, it's likely you'll get to know them by name, because the same window cleaners will return for each regularly scheduled window cleaning. By keeping each of our crews on the same projects, they learn to know the ins and outs of the project and are able to be more effective and efficient. We alleviate call backs because we do the job right the first time. And we make sure you are pleased before we leave.
CLEARLY, The Best Window Cleaning Option Since 1995!
You'll Enjoy:
Regularly Scheduled Window Cleaning Services
Flexible Billing
Professional & Friendly Service
Lowest Prices In Town
Guaranteed Results
Specializing In:
Low-rise Commercial Office Buildings
Multi-unit Retail Locations
Grocery Stores and Speciality Shops
Medical or Dental Buildings
Restaurants and Fast-food Franchises
And Much More
Need a quote on your window cleaning needs? Please call us today at 314.574.5878 or complete the Quick Quote form to your right. We'll come check out your commercial property and be able to provide you with a quote for 1 to 100+ locations.